Passport Program
The CFA Societies Global Passport Program encourages visiting members to attend our local programs at the member rate.  Welcome to Atlanta!
CFA Society New York
Industry Partner
Local Society Events 
Amid, the COVID-19 crisis, the safety and well-being of our members, guests, volunteers, and staff are of the utmost importance to us.  With a state of emergency being declared state and nationwide, we have postponed all live events until further notice.  Take good care, stay safe and be well.   
Online Series: No Average Strategy: Increasing Returns While Managing Risk
Is there another investment path for portfolio managers to explore? Based on a recently released in-depth analysis of risk-adjusted returns over a 20-year period, perhaps there may be. CFA Society Washington, DC has partnered with The Options Industry Council and Nasdaq as they host Dr. Edward Szado, author of a study titled "Endowment Risk Management and Return Enhancement with Listed Index and ETF Options," for a wide-ranging discussion. During the session, Dr. Szado, Associate Professor of Finance with the Providence College School of Business, will elaborate on his research, which found that two straightforward option overlay strategies might improve risk profiles and may simultaneously enhance returns for endowments, ranging in size, from small to very large. Register for this free event today.

In partnership with: OIC Webinar - REGISTER HERE 
Speakers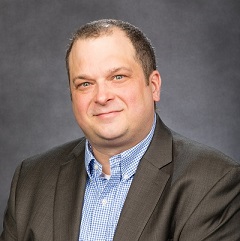 Edward Szado PhD, CFA
Associate Professor of Finance & Director of Research
Institute for Global Asset and Risk Management
Dr. Szado is an Associate Professor of Finance at Providence College, and the Director of Research at the Institute for Global Asset and Risk Management.
Ed earned a Ph.D. in Finance from the Isenberg School of Management, University of Massachusetts – Amherst, an MBA from Tulane University and a BComm from McMaster University. He has taught at Boston University, Clark University, Providence College and the University of Massachusetts - Amherst.
He has worked extensively on asset allocation and risk managed investment programs. He was a founding Editor of the Alternative Investment Analyst Review (AIAR) and currently a member of the editorial board of the Journal of Alternative Investments (JAI). He is a Chartered Financial Analyst and has consulted to the Options Industry Council, the Chicago Board Options Exchange, the Chartered Financial Analyst Institute, the Alternative Investment Analyst Association and the Commodity Futures Trading Commission.
He has coauthored numerous journal articles, books and magazine articles in the areas of derivatives, risk management and alternative investments. He has been featured in a wide variety of print, radio and online media, including: the Wall Street Journal, Barron's, Bloomberg, Dow Jones Newswires, Market Watch, and Pensions and Investments.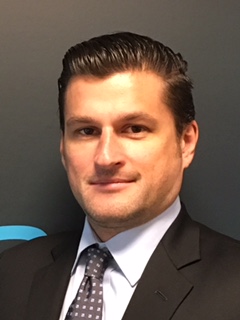 John Black
Head of Index Options
Nasdaq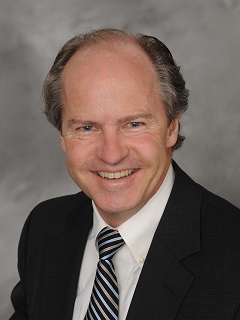 Joe Burgoyne
Director of Institutional Education
The Options Industry Council (OIC)
Future Events